Over my 2+ years at Accenture Federal Services/Fjord, I worked as a project manager and team lead for service design, product design, and rapid prototyping engagements with 7 clients across 4 agencies.
As the project manager, I worked with the Design Leads and clients to set and execute strategies for the projects. I facilitated Agile sprint meetings, ad hoc discussions, and planned workshops with my clients and teams.
Across the projects, I also supported research and design efforts and wrote and edited the deliverables we produced.
Service design engagement: Research readout
Role: Creative direction, writing, and editing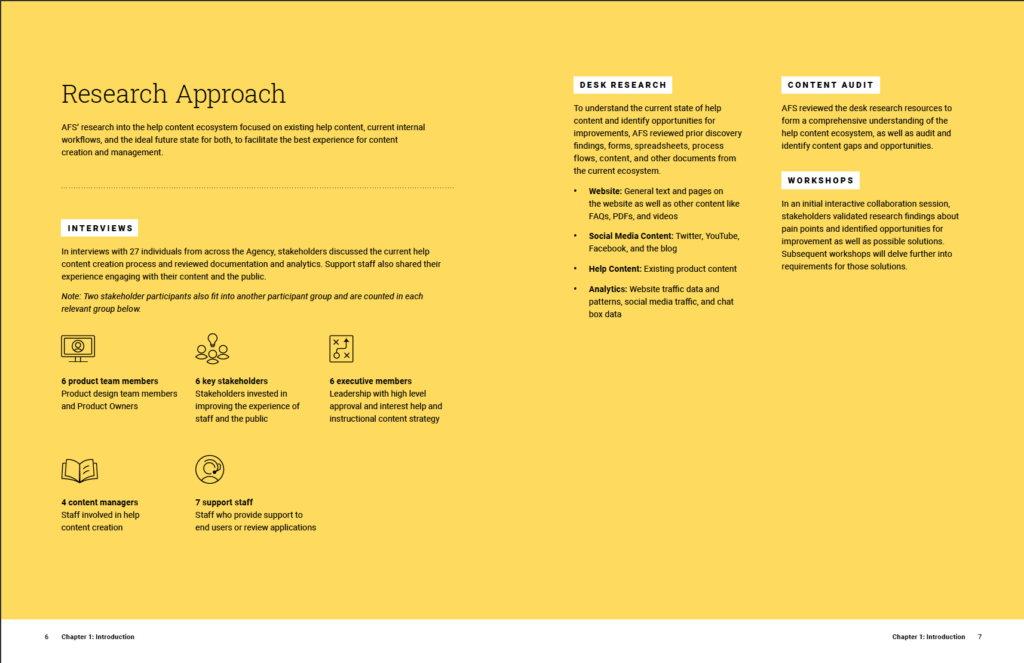 Rapid prototyping engagement: Research readout
Role: Editing