Hi there!
I'm Ariana (she/her), a trusted creative partner for small and mid-level mission-driven organizations that need guidance on developing and executing new creative projects. I specialize in collaborating with partners on creative strategy, audience engagement, and project deployment.
I've worked with mission-driven organizations, including Pew Research Center, PBS, and Accenture Federal Services, to support their engagement, publication, research, and operation needs using human-centered design practices.
I offer a range of services that are tailored to meet your specific goals and needs. Reach out to speak with me about what a multi-faceted engagement can look like.
When I'm not working with clients, I support my local creative community by serving on the AIGA DC board. I also create mixed media art exhibited at multiple Shop Made in DC gallery events and sold online and at local markets.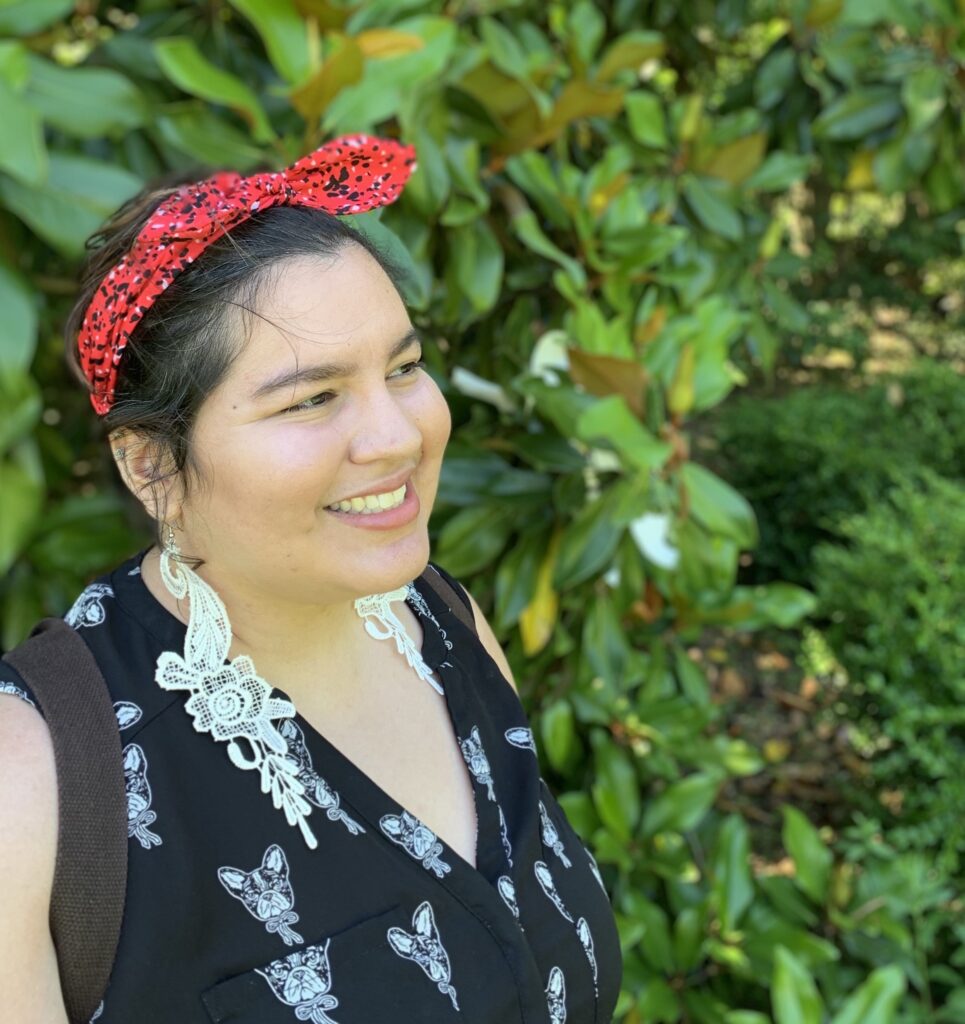 I work closely with you to understand your unique needs, challenges, and goals. I see myself as a partner in your success, meaning your input, feedback, and ideas are valuable at every stage of the project. I'm committed to keeping you engaged throughout the process, using a co-create approach so we can leverage each other's strengths.
I am passionate about learning and exploring new ideas and bring that same spirit of curiosity to my work with you. By asking questions, challenging assumptions, and exploring new possibilities, I uncover new opportunities and find innovative solutions to complex problems.
By taking the time to really listen to your needs, concerns, and goals, I provide customized solutions that work for you and deliver the results you're looking for.
I commit to being open, honest, and straightforward in all interactions with you, so you can make informed decisions about your business. I believe transparency is the key to a successful partnership, whether it's sharing my thought process, providing regular updates, or being upfront about any challenges I encounter.
My approach
I customize my approach to fit the unique needs of each client and project. While my process will be uniquely adapted to the challenge, it tends to include human-centered design, co-creation, storytelling, and data analysis, using the following phases:
Inspiration

Conducting research, interviews, comparative analyses, and data to understand your needs and challenges.
Clearly articulating the problem to be solved with consensus from stakeholders.

Ideation

Working collaboratively with stakeholders to generate ideas that could solve the problem.

Implementation

Building prototypes and putting them into practice.
Iterating and improving based on feedback.
Let's connect
Interested in working together or learning more? Please reach out.