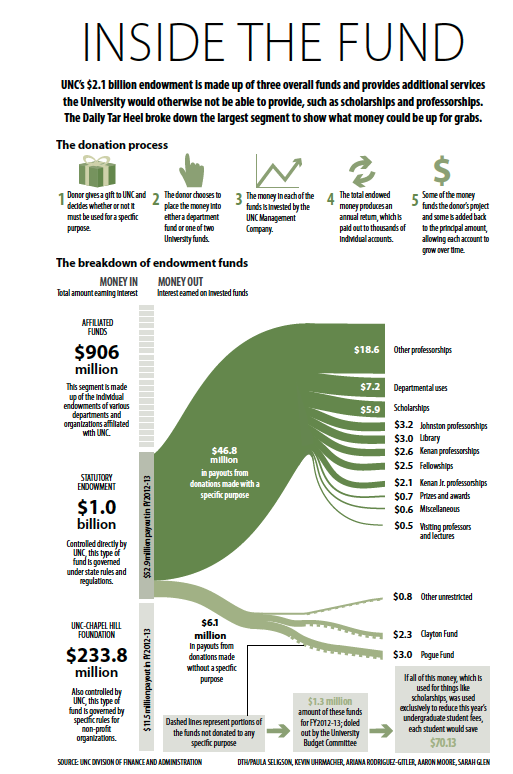 Created in November of 2012 as the front page package for the Daily Tar Heel, this graphic broke down the money in UNC's $2.1 billion endowment.
As the Director of Visuals, I led a team of reporters and designers in its planning and creation. I worked with the data to conceptualize the graphic and helped create icons and finalize the overall layout and design.
The graphic won a 2013 honorable mention for infographics from the 2013 Associated Collegiate Press.
Click the graphic for a high-resolution pdf.