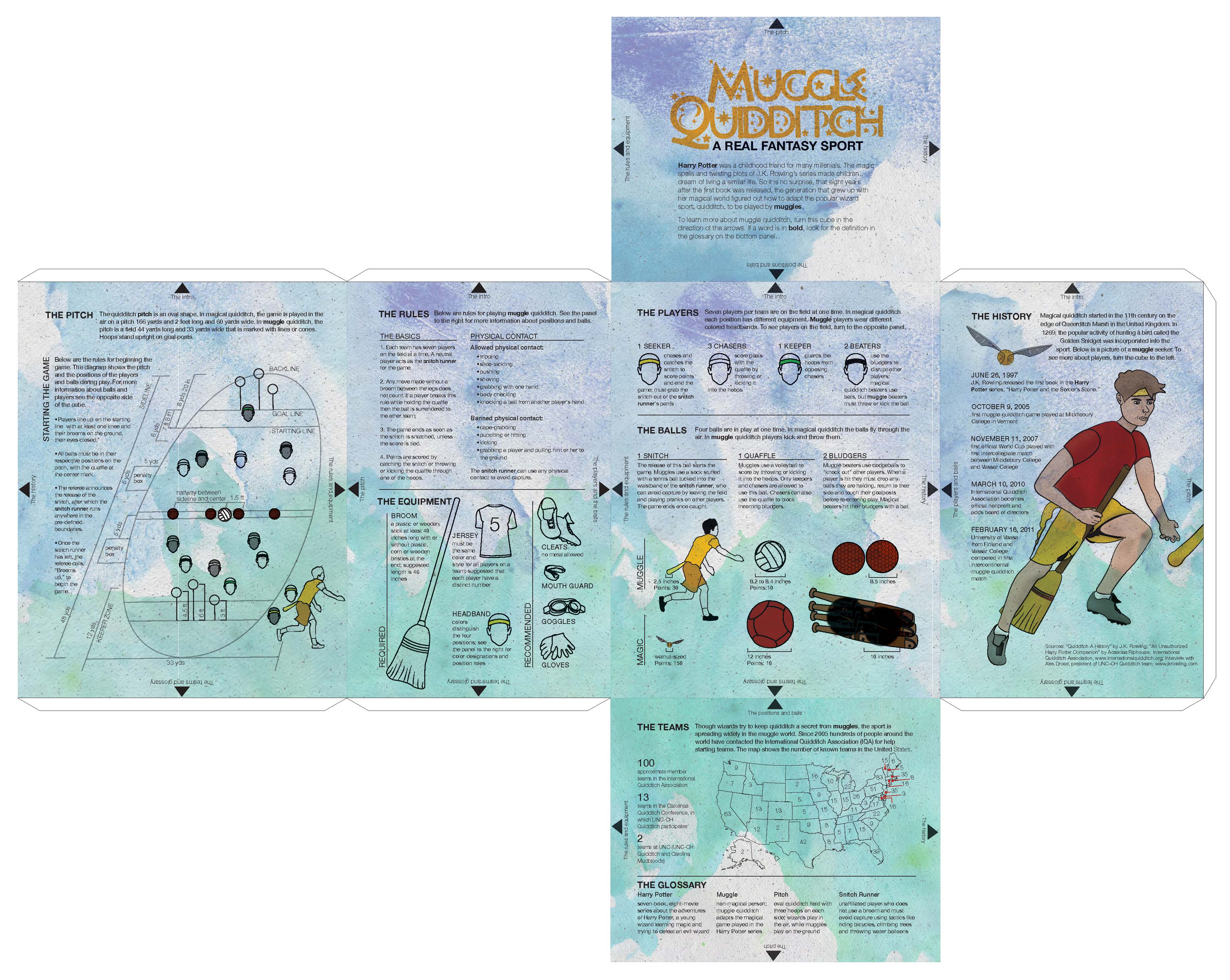 The graphic was created as a tactile explanatory experience about muggle quidditch, a sport adapted from J.K. Rowling's world of Harry Potter, meant to be printed and assembled into a cube and used as promotional material for the sport's international league. The six panels were designed in Illustrator.
The graphic was later adapted to accompany a Daily Tar Heel article featuring a student player who participated in the muggle quidditch World Cup.
Click the graphics for a high-resolution versions.