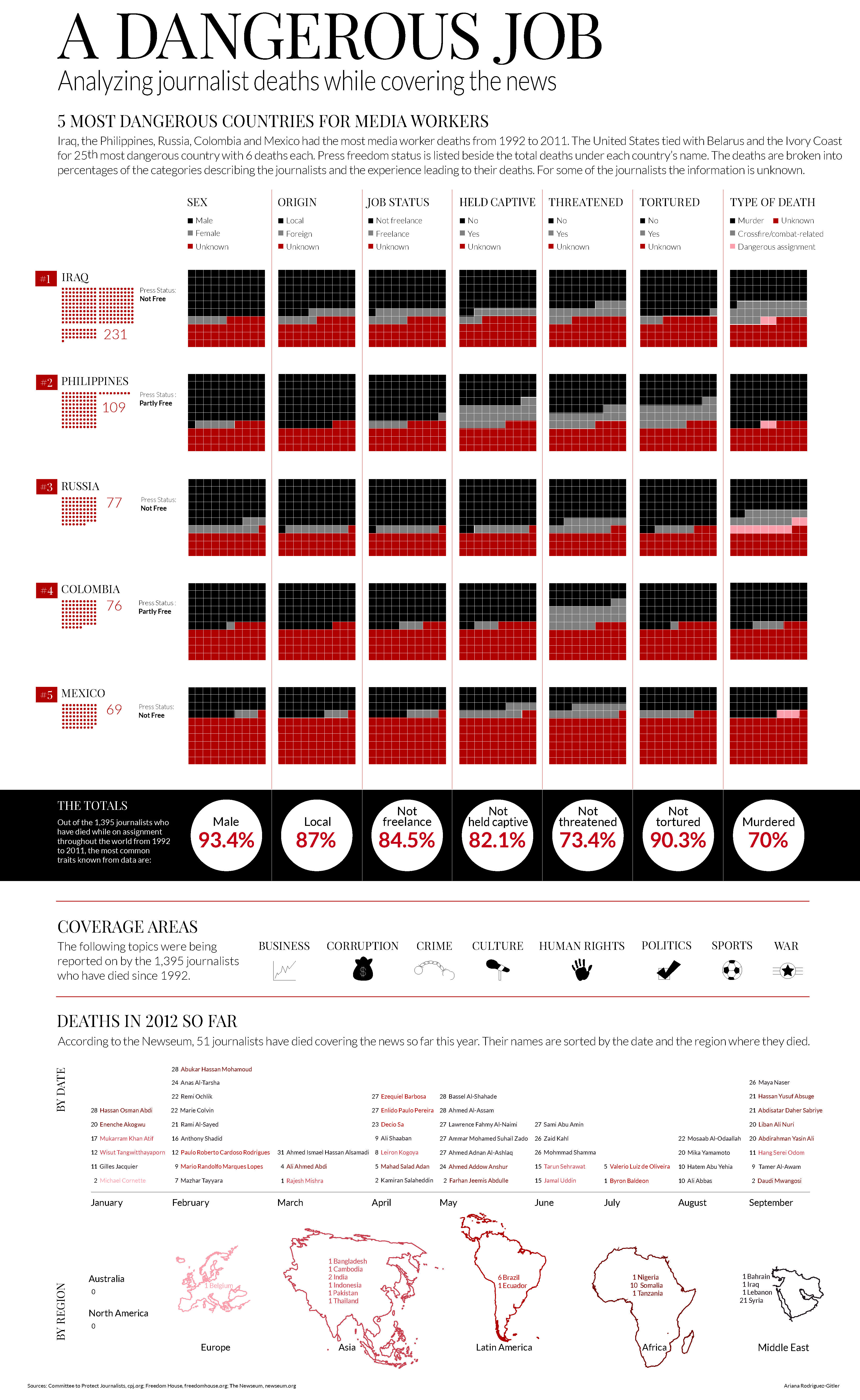 Inspired by data from the Center to Protect Journalists, the Freedom Forum at the Newseum and Freedom House, this infographic analyzes media worker deaths that occurred while on the job.
I created it using Illustrator for a class assignment about data visualization. It was designed as a large print poster.
Click the graphic for a high-resolution pdf.