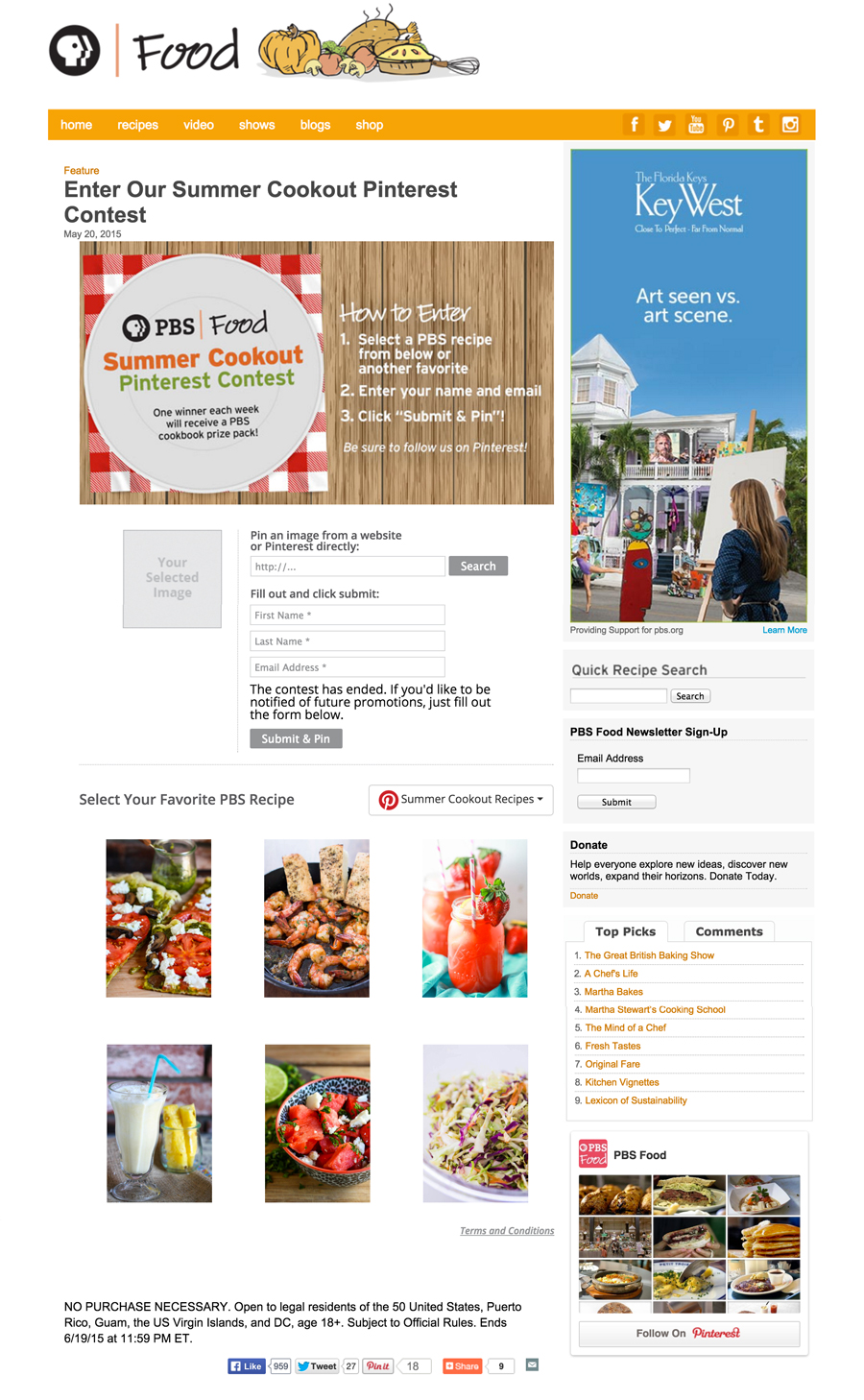 While collaborating with the PBS Food website manager, I have experimented with different Pinterest campaigns.
I designed a graphic for use as the first PBS promoted pin in a campaign to boost traffic back to the PBS Food site from Pinterest. The graphic used elements of a recipe post for Candy Corn Cookies from the website to entice Pinterest users to learn more on the PBS Food site. I then turned the Photoshop document I used into a reusable template for future posts.
I also designed graphics for the embedded Summer Cookout Pinterest Content widget as well as for promotion of the contest on other digital platforms. I helped the Food site manager select the pins to display in the contest portal for the best visual appearance as well as widest reach and engagement.
Click the images to see the designs in context.