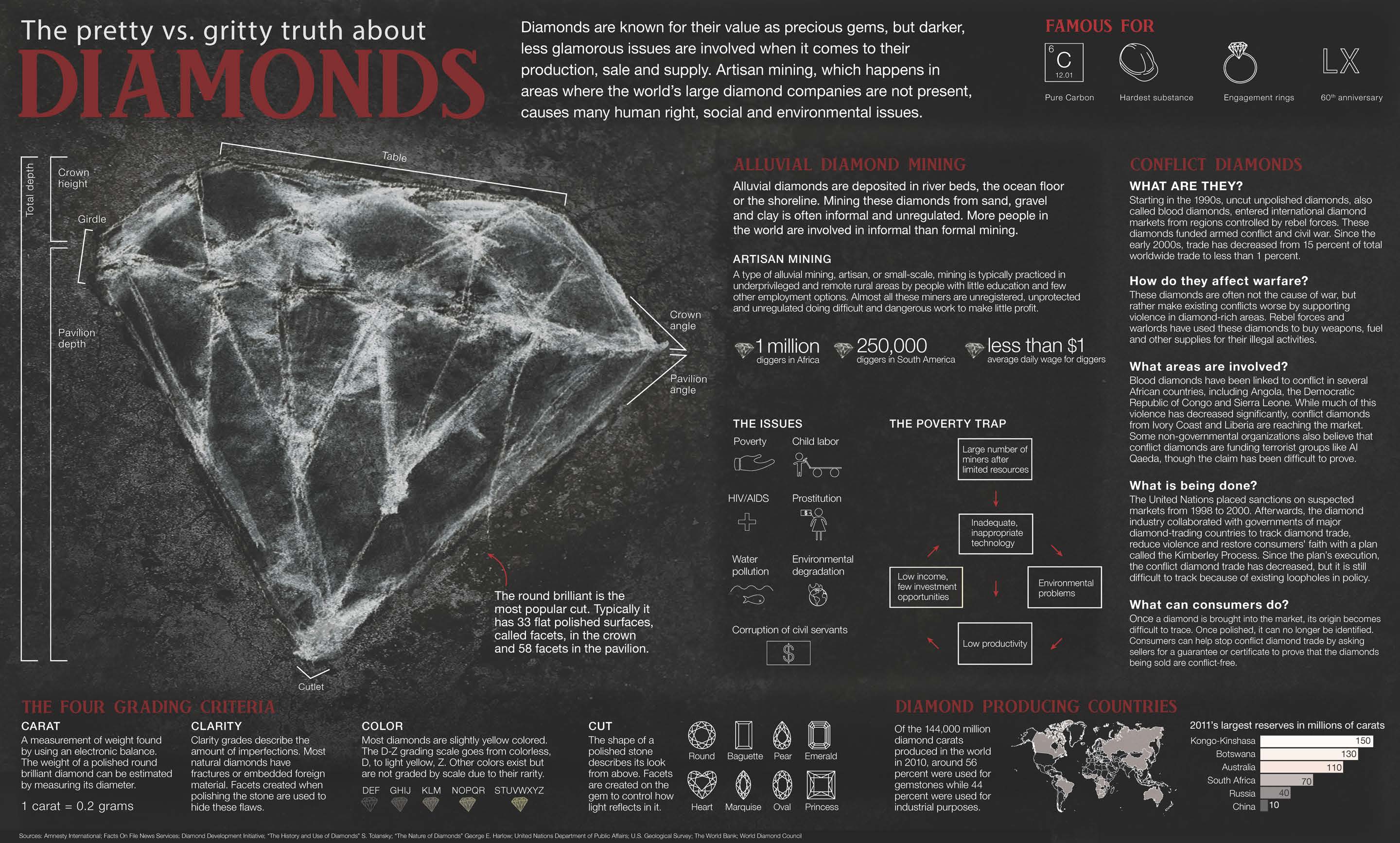 The graphic presents information about the jewelry product in comparison to the history and impact of conflict diamonds.
To create this infographic about the darker side to diamond trade, I drew the diamond with charcoal on paper, scanned and edited it on Photoshop, and then added texture to the background. The other elements were created in Illustrator.
Click the graphic for a high-resolution pdf.